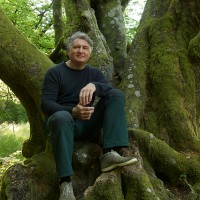 Lars van de Goor
Netherlands
Biography
Dutch photographer Lars van de Goor was born in 1964 on a houseboat in the middle of lush farmland, and here he grew up being virtually part of the nature that surrounded him. His first passion was music, joined by photography in 2007, and the link between both is composition. At the time he first picked up a camera he was living near Amsterdam and he would go out on his bicycle to explore his local area looking for pictures. Near his house was a long tree-lined canal, and he began to look for interesting compositions along its banks. After posting the images online he received a positive response and it encouraged him to become more involved. The fact that he has no formal training is something he's pleased about because he doesn't feel limited by any rules. Over time he learned through creating numerous over and under-composed and blurry images, and it's enabled him to perfect an approach that is entirely his own.
Awards/Exhibitions
Since entering the Hasselblad Masters Awards in 2010 Lars had a period where he was consolidating his approach, and during that time he didn't submit work to any competitions or awards. However this has all changed in 2016 and as well as winning the Landscape section of the Hasselblad Masters. Lars also took first prize in the 'Season & Weather' and a Gold Medal in the 'Streets and Paths' categories of the prestigious Trierenberg Super Circuit, the world's largest photo salon.
Inspirations
While influenced by romantic landscape painters, Dutch Masters such as Barend Cornelius Koekkoek (1803-1862), and also the work of other photographers, both hobbyists and professionals, Lars's prime source of inspiration comes from the mysterious encounter of nature and light, and the main theme of his work is the trees of his native Gelderland. These he respectfully depicts in their old power and timeless energy, and their mingling with the famous Dutch light yield landscapes with dragons as well as mysterious cathedrals, at times eerie in their sublime other worldliness. His images open a window to air and time, even sound and smell. Only occasional people in the frame or the inclusion of man-made objects remind the viewer that they are still on their own planet.